Andrea Hikon's 365° house in Yokosuka, Japan
In the city of Yokosuka in Japan's Kanagawa Prefecture, Architect Andrea Hikon designed a circular residential Building that offers a panoramic view of the natural surroundings. The project, called "365°", has the shape of an almost perfect circle with a facade with large glass surfaces that open towards the sea and let in natural light. neutral colors and wooden Surfaces add warmth to the interiors and encourage residents to enjoy happy and fulfilling lives all year round – an idea that has led to both the residence's form and name.
Andrea Hikone has designed a circular home in Yokosuka, Japan
all images courtesy of Yoshifumi Moriya, Nakasa and Partners
Promoting a deep connection with the natural environment
The project was launched during the pandemic crisis when home took on a whole new meaning. As people spend all day at home, the architect came up with the idea of ​​creating a comfortable, pleasant environment for individuals to spend time with family, work from home and still keep their distance if necessary. So Andrea Hikone created a spacious, circular home with an above-ground level and a below-ground level, both with a flexible, open floor plan. The rounded design creates a private courtyard where residents can gather and interact in a semi-sheltered, open-air space.
Perched on top of a small hill overlooking the ocean, the residence encourages residents to deepen their connection with the natural environment. The large floor-to-ceiling windows further reinforce this relationship while facilitating lighting and ventilation. With energy conservation in mind, the design also includes solar panels that capture the sun's energy and convert it into electricity that can be used by the occupants of the home. "When it comes to architectural design, it has always been important to us to take energy into account," explains the architect. 'We believe that this attitude will be even more in demand in the future.'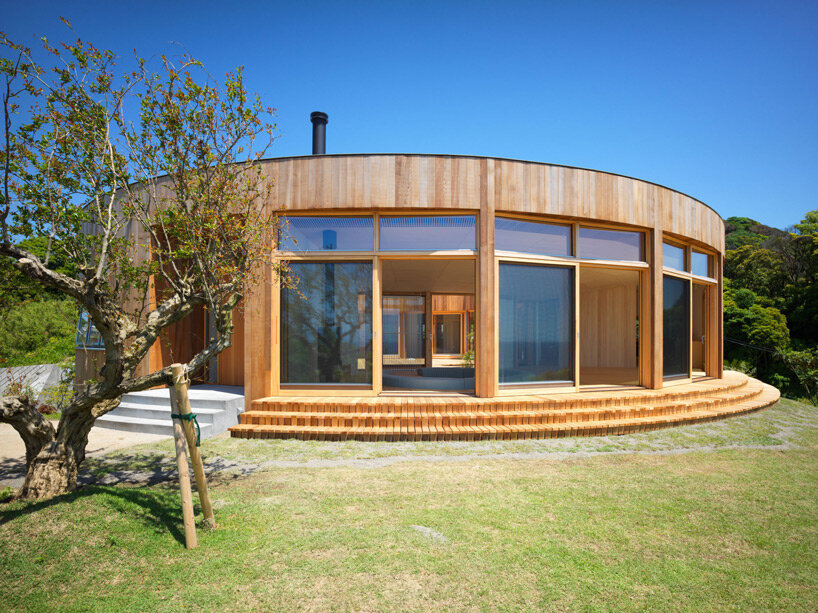 Large glass surfaces open to the sea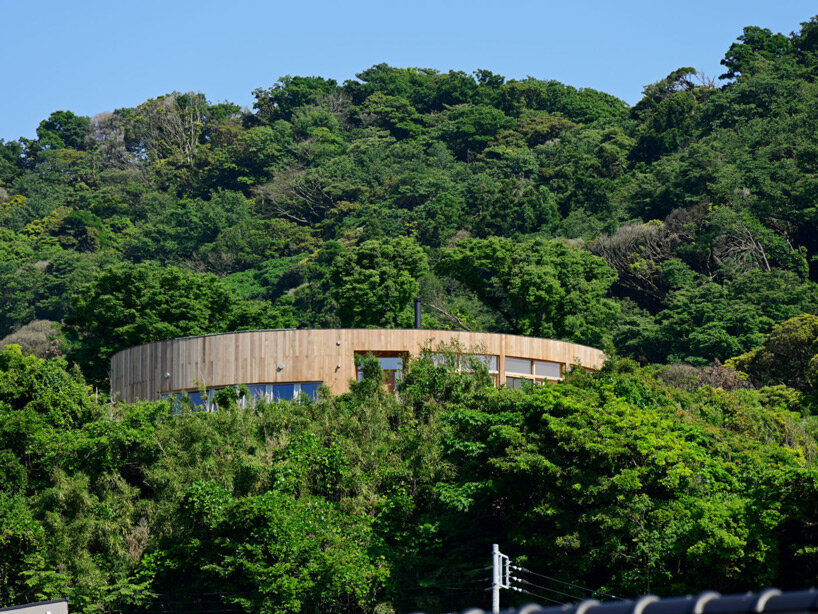 The house is on a small hill overlooking the ocean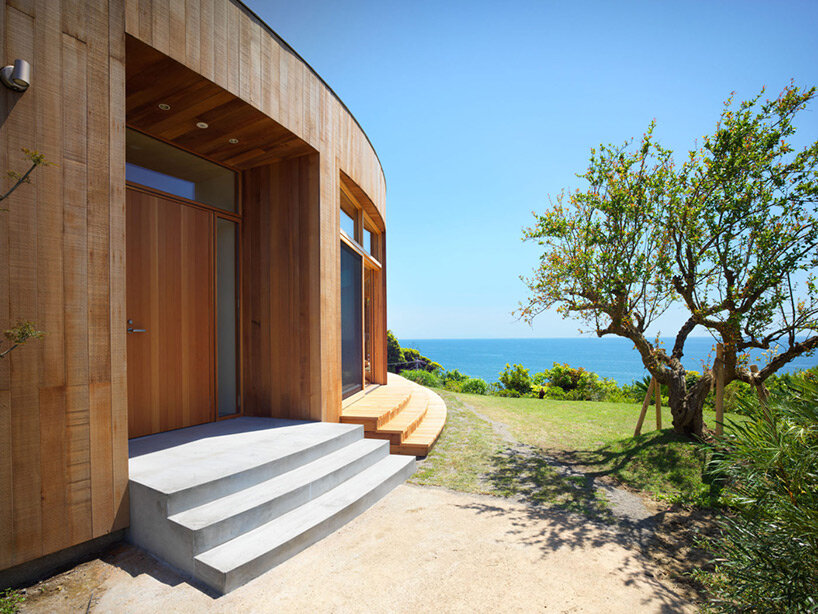 The residence encourages residents to deepen their connection with the natural environment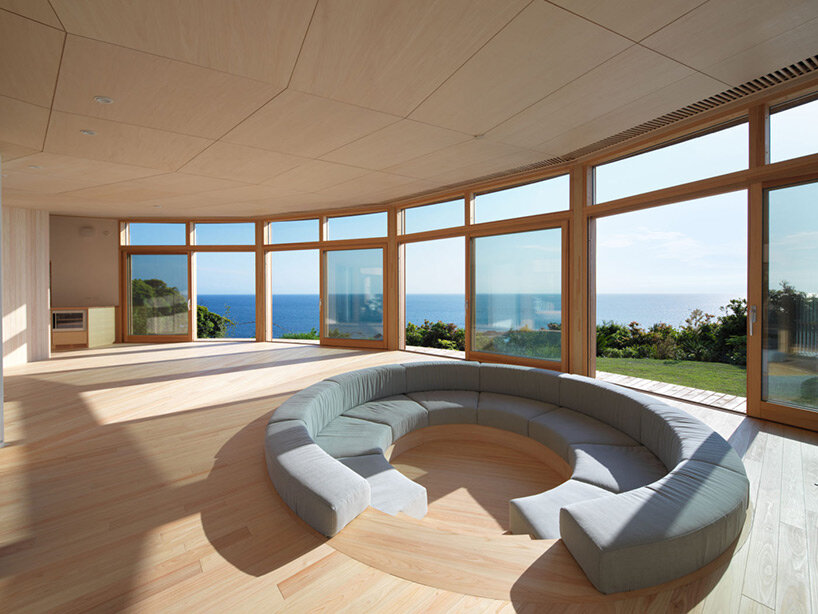 Andrea Hikone created a spacious, round home with a warm character