Times magazine staff

RACINE – Beginning today, Johnson Financial Group will begin servicing Habitat for Humanity homeowner mortgages through Racine Habitat for Humanity.
This new partnership was formed to improve the quality of service to Habitat homeowners while increasing Racine Habitat's capacity to serve more families in need of affordable housing.
"This partnership is an incredible service to Racine Habitat for Humanity, our homeowners and the community," said Grant Buenger, executive director of Racine Habitat for Humanity. "We are very pleased to be able to offer our homeowners the serious and personal service that Johnson Financial offers. We are confident that her team will continue to provide care and support to our families while strengthening their financial stability."
Racine Habitat is both a general contractor and a mortgage lender for the families served through their program. This transfer of mortgage service frees up significant hours for Racine Habitat, allowing the organization to expand its operations to serve more families while continuing to own the mortgages now serviced by Johnson Financial.
"It is an essential part of our program. However, it's a lot of work for a small nonprofit team to manage four distinct businesses: Construction, Mortgage Services, Social Services, and Retail Management at ReStore, located at 2302 DeKoven Ave. located, said Buenger. "This partnership helps us reduce our scale and become better at what we do best, which is building affordable homes."
Mortgage services include collecting mortgage payments, managing escrow accounts, paying insurance premiums and taxes, and updating homeowner's bank statements.
"I had a feeling that Sam and Helen (Johnson) would want that," John Williamson, senior mortgage loan operations manager, vice president of Johnson Financial Group, said in a statement. "We were built with the customer in mind and we've always tried to invest in our community. This seemed like a great way for us to continue."
In Photos and Video: Single mom moves into Racine Habitat for Humanity's 100th home
WATCH NOW: Habitat for Humanity Closing Ceremony
Astrid Alzate and Johvana Gomez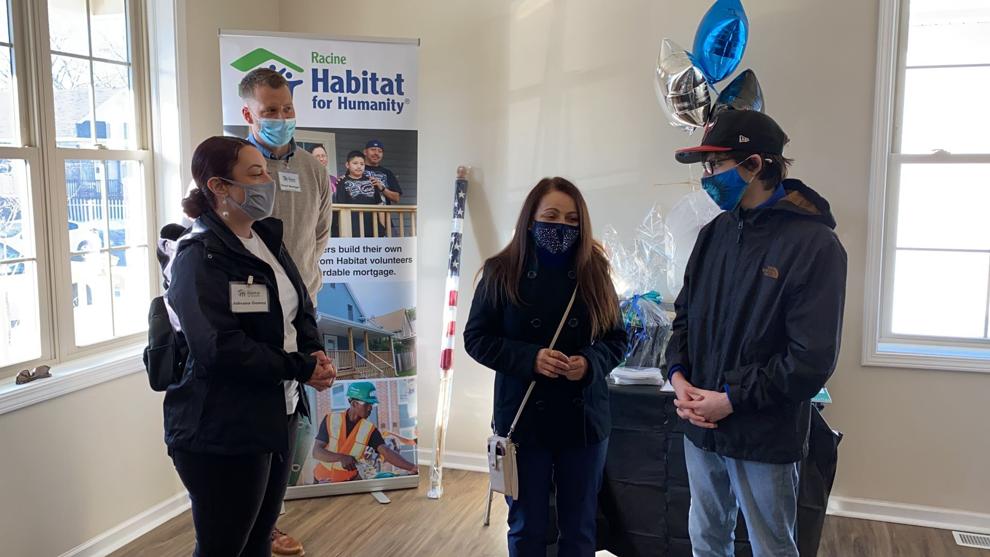 Father Juan Camacho and Aspergillum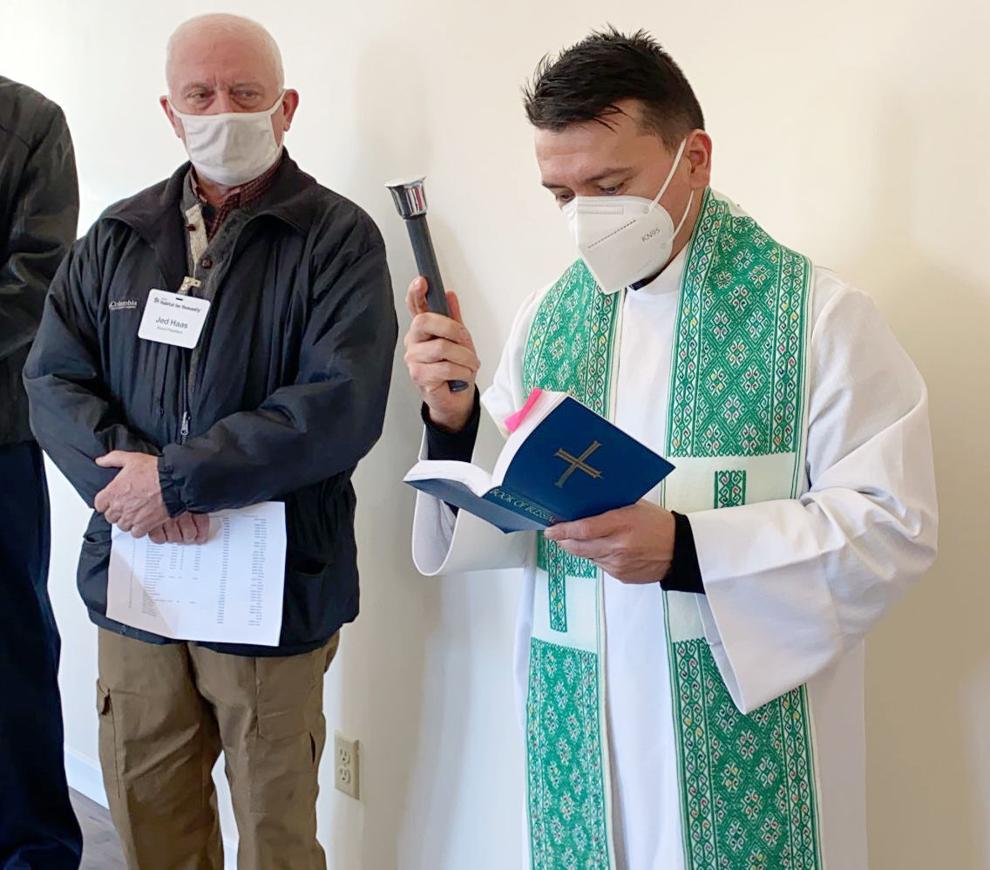 Astrid Alzate hugs son Derek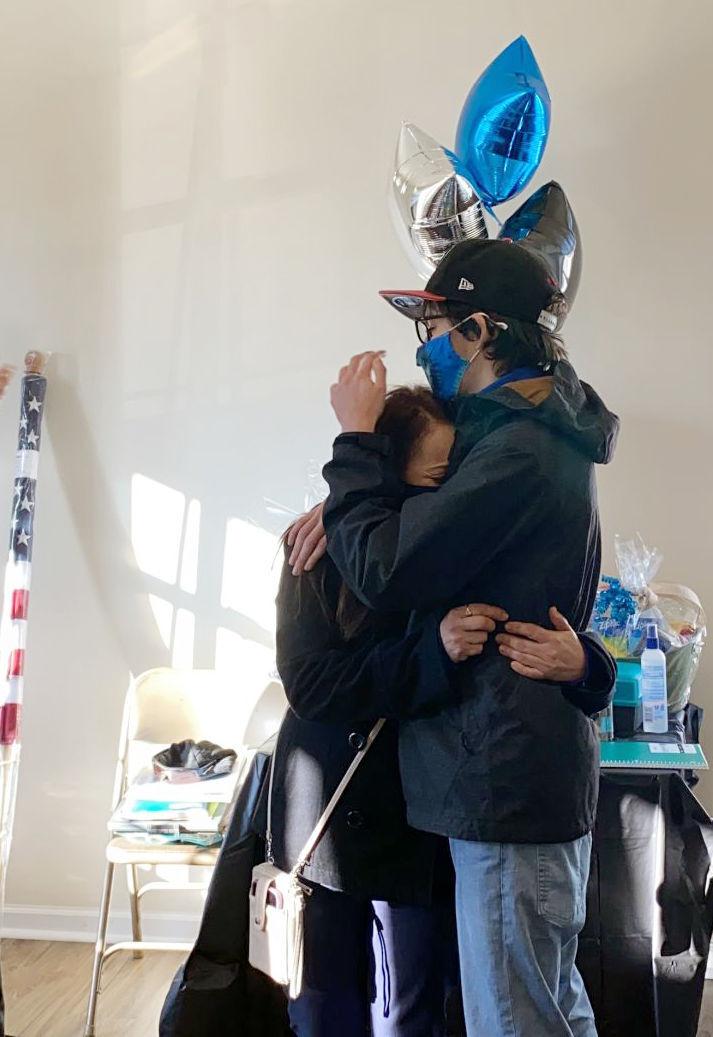 receiving the keys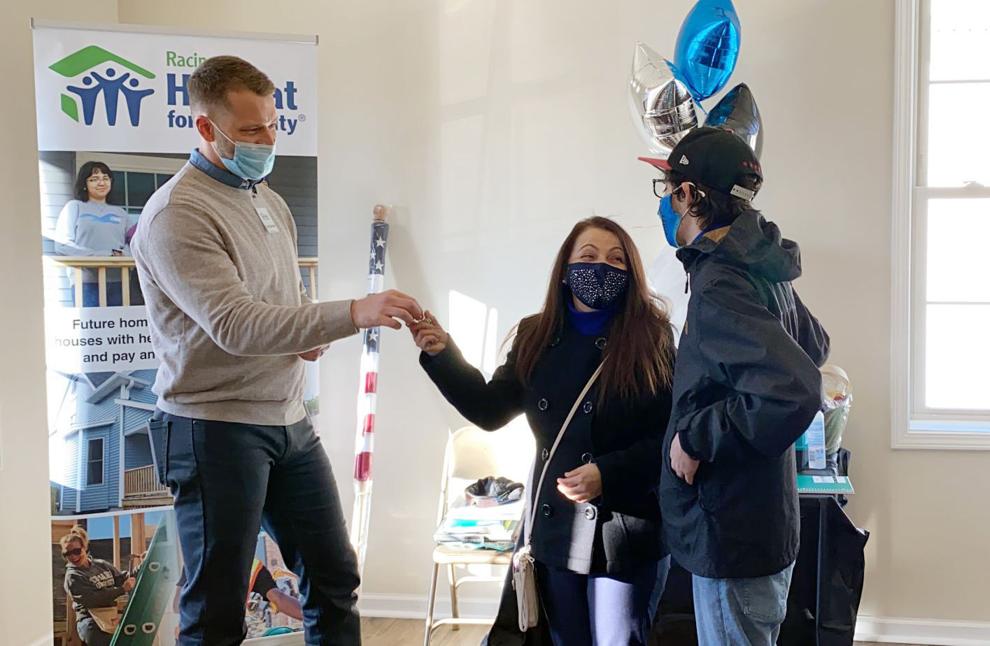 Racine Habitat for Humanity is a non-profit organization operated on Christian principles. It seeks to put God's love into action by bringing people together to build homes, communities and hope. Racine Habitat for Humanity is dedicated to eliminating substandard housing through the construction and rehabilitation of homes and advocates for fair and equitable housing policies.