playing with the tactile qualities of architecture
srudio ismarchitecten, based in belgium, added to an existing building by architect paul neefs and experimented with tactile and spatial qualities. the design team wanted to give the final ensemble a new identity while respecting the character of the original design. Therefore, the overall project "BEEV" presents itself as a living shell that combines comfort, functionality and elegant aesthetics.All images courtesy of Luis dìaz dìaz
an almost inconspicuous addition
the minimalist single-storey house was initially shaped as a square 16.5 x 16.5 m with a diagonal central space between two curved walls. In order to retain the Neefs design language – which is often characterized by strong geometric shapes – the ismarchitecten team decided not to affect the original layout of the ground floor. on the contrary, they extended this circular arrangement to the upper level as well. this extension determined the spatial design, the quality of which changes over the course of the day depending on the natural light entering the building.
In terms of materials, the architects designed the interior with cozy and warm colors. Pastel colors in combination with light wood evoke tones of the surrounding landscape. Structured surfaces create a sensual experience for the residents, while floor-to-ceiling glazing reinforces the overall atmosphere, which changes its character over time.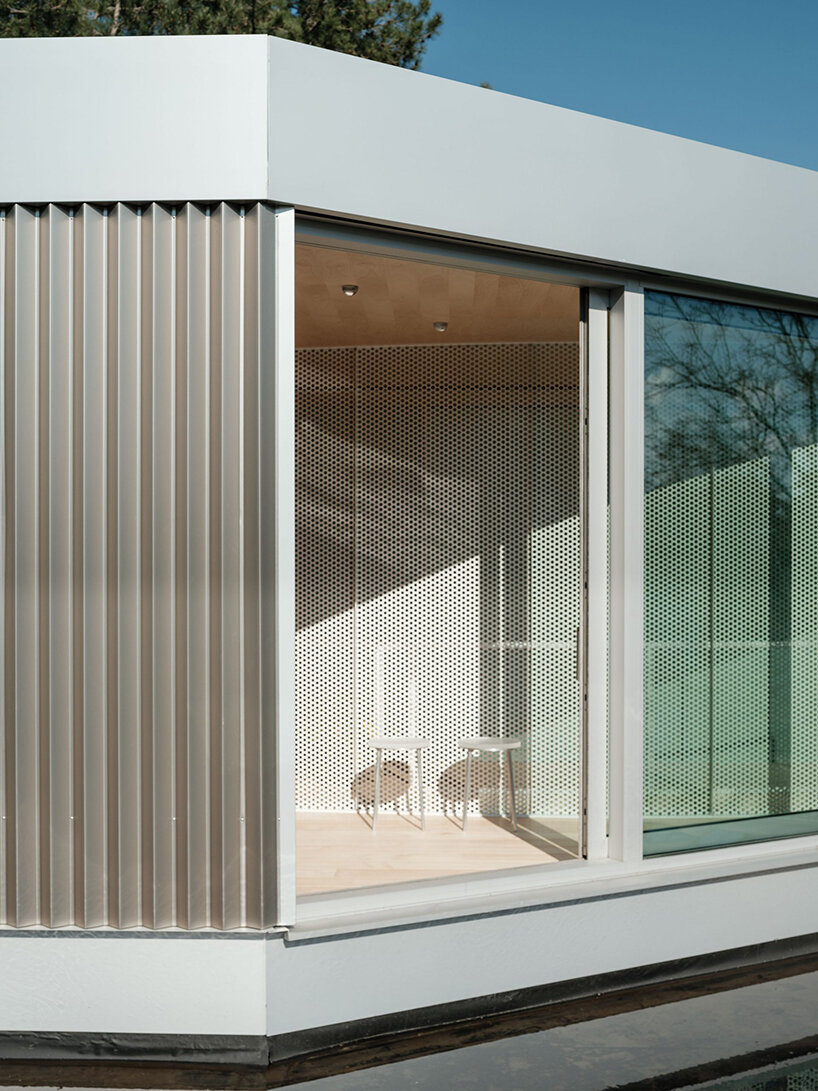 In order to create a portal between the two levels that connects the old with the new, the architects relocated the children's pool, creating space for a staircase that rises with one of the house's characteristic curves. the resulting volume on the upper floor creates a visual continuity to the existing building, but at the same time includes sensual and spatial qualities and thus creates a very unique narrative with an independent raison d'être.