ETHICUS theleema doubles as a café and gallery space
ETHICUS theleema is a renovated coffee shop is located in a holiday home in the Japanese Shizuoka Prefecture. at the customer's request, the architect wataru tanabe completed the interior as a multifunctional meeting point for neighboring residents and local ceramic artists or artisans who exhibit their work. with a total area of ​​only 48 m², wataru has combined both functions of the room (café + gallery) into an L-shaped, open and white cubic room that can change its functionality as required. the only visible separation in the room is a step that loosely divides the interior into the entrance area and the rear area.
all pictures © hideki makiguchi
Freeform layout + natural light respond to the dual function of the interior
Wataru tanabe's design by ETHICUS theleema captivates with its newly added openings that bring in daylight and its free-form objects made of tree trunks, natural stones and chunks of mortar. placed in strategic places and at regular intervals in the room that architect kept the objects in "neutral" shapes in order to fulfill various functions that correspond to the multifunctional character of the café. In fact, they can either serve as tables and chairs, or serve as display pieces. The different floor plans that characterize the café, together with custom-made stacking stools and cushions made of wood, create an experience that invites you to discover, shape and change with every visit.

Combined with one another, the various floor plans and objects create an experience to be discovered and changed every time you visit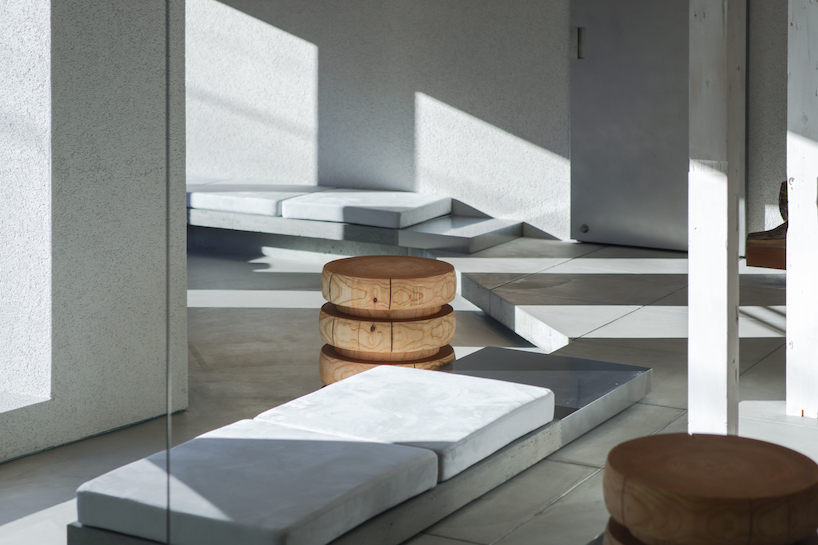 Custom-made stacking stools and cushions made of wood are scattered around the café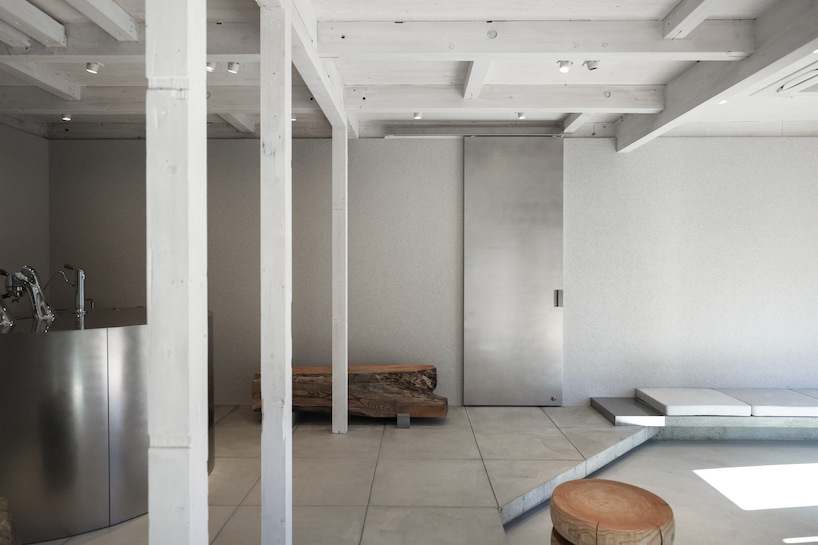 a step loosely divides the interior into an entrance and rear area